BIOGRAPHY
Artist: FON KLEMENT

Born: November 11, 1930
Amsterdam, The Netherlands
Died: Octobre 9, 2000
Nationality: Dutch
Education: University of Amsterdam
Known for: Painting, graphics
Movement: Xylon
Awards: The Audience Award
1993
Born in Amsterdam, Fon Klement (1930 – 2000) is a self-taught artist. After a short period in which he gained fame as a figurative painter and woodcarver, his first multicolor graphic sheets were created in 1960, in the technique that is now so 'For Klement' typical: the letterpress board cut. Recognizable form elements gradually gave way to more abstract motifs in a sober color program.
exhibitionS
An overview of this work was shown in 1980 in the Museum van Bommel-Van Dam in Venlo. This exhibition was one of the reasons for Fon Klement to start painting again. In September 1990, on the occasion of his sixtieth birthday, new work was exhibited in the Singer Museum in Laren. At the same time, a book with graphics, paintings and drawings was published.
Xylon
Since 1961, Fon Klement was a member of Xylon, the international association of woodcarvers, which regularly show graphics throughout Europe. The exhibition 'Prints today in the USA' with an overview of graphics by Dutch artists, including Fon Klement, has traveled through the United States for years. During the graphic biennale 'Grafiek Nu' in Laren (autumn of 1990), and later at the first international graphic biennale in Maastricht (summer of 1993), Fon Klement was awarded the Audience Award. In 1992 a collection of seven poems by Marion Bloem, alongside seven prints by Fon Klement, was published under the title 'Black and white in and behind colours'. This album is a new high point in Fon Klement's graphic work.
successful
Klement passed away in Oktober 2000. He was considered one of the most successful artists of his time, although he would never have said this about himself.
INTERESTED IN FON KLEMENT ART?
LEAVE A COMMENT DOWN BELOW (INCL. ARTWORK TITLE) AND WE WILL GET BACK TO YOU AS SOON AS POSSIBLE.
NOTE: Comments will stay private and will not be displayed.
AU DEBUT DE ANNÉE
Oil on canvas
Created: 1990
Size: W 155 x H 205 cm
61 x 81 inch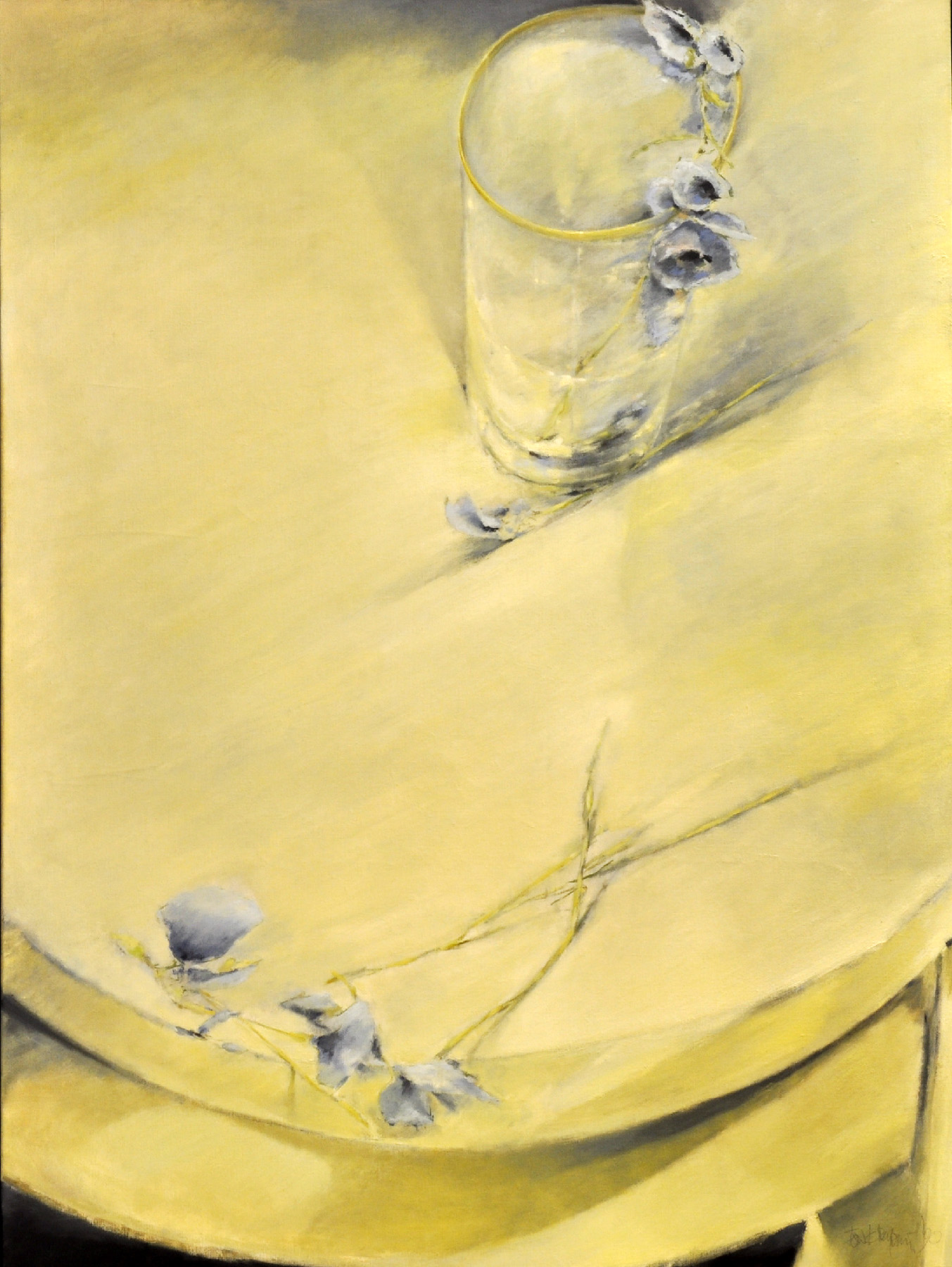 ROSES
Acrylic on linnen
Size: W 100 x H 100 cm
40 x 40 inch