Christiaan Maria Cornelis (Chris) Ten Bruggen Kate, also known as Ten Bruggencate (Utrecht, October 6, 1920 - Nunspeet, June 5, 2003), was a Dutch artist.
Ten Bruggen Kate, after having attended the Maritime Academy for a short time, was apprenticed to the painter Hendrik Willem de Jong in Nunspeet in 1937. Ten Bruggen Kate has become known as a painter, watercolorist and draftsman of landscapes, figures and still lifes.
later works
His later works are characterized by a magic realism. He was a member of the Noordveluwse Circle of Visual Artists, De Kern (Apeldoorn), St. Lucas (Amsterdam), Het Palet (Zwolle) and the Nunspeter Schilderskring. In the painters village of Nunspeet he worked with Jos Lussenburg, Cor Vrendenberg and Jaap Hiddink, among others, and he gave painting lessons at the Free Academy of Visual Arts.
Chris married Lenie van der Sloot in 1951. He had a daughter from a previous relationship.
INTERESTED IN Chris Ten Bruggen Kate ART?
LEAVE A COMMENT DOWN BELOW (INCL. ARTWORK TITLE) AND WE WILL GET BACK TO YOU AS SOON AS POSSIBLE.
NOTE: Comments will stay private and will not be displayed.
Veluwe wintertime
Oil on panel
W 19 x H 23 cm
7,5 x 9 inch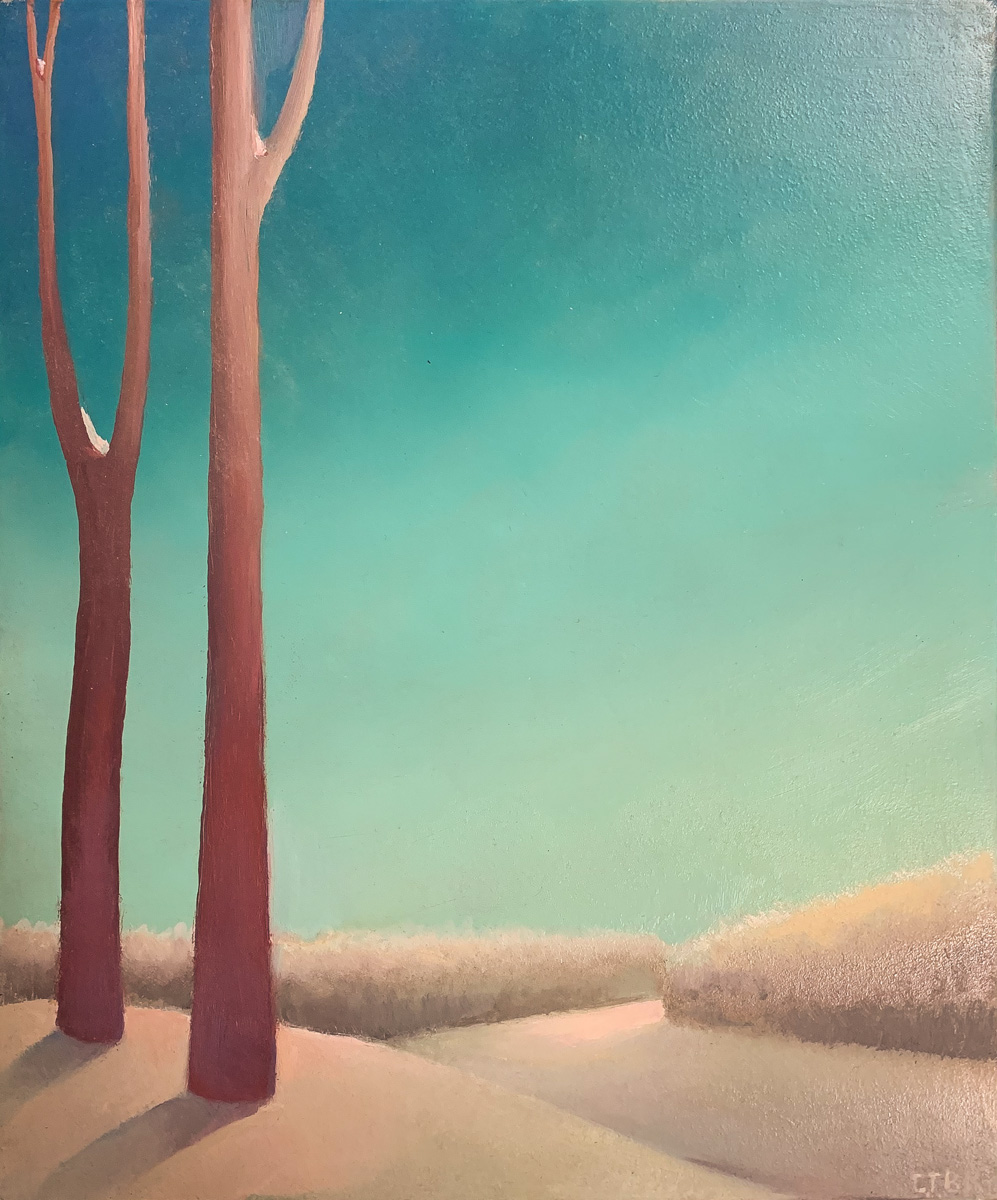 Veluwe winter landscape
Pastel on paper
W 50 x H 60 cm
19,7 x 23,6 inch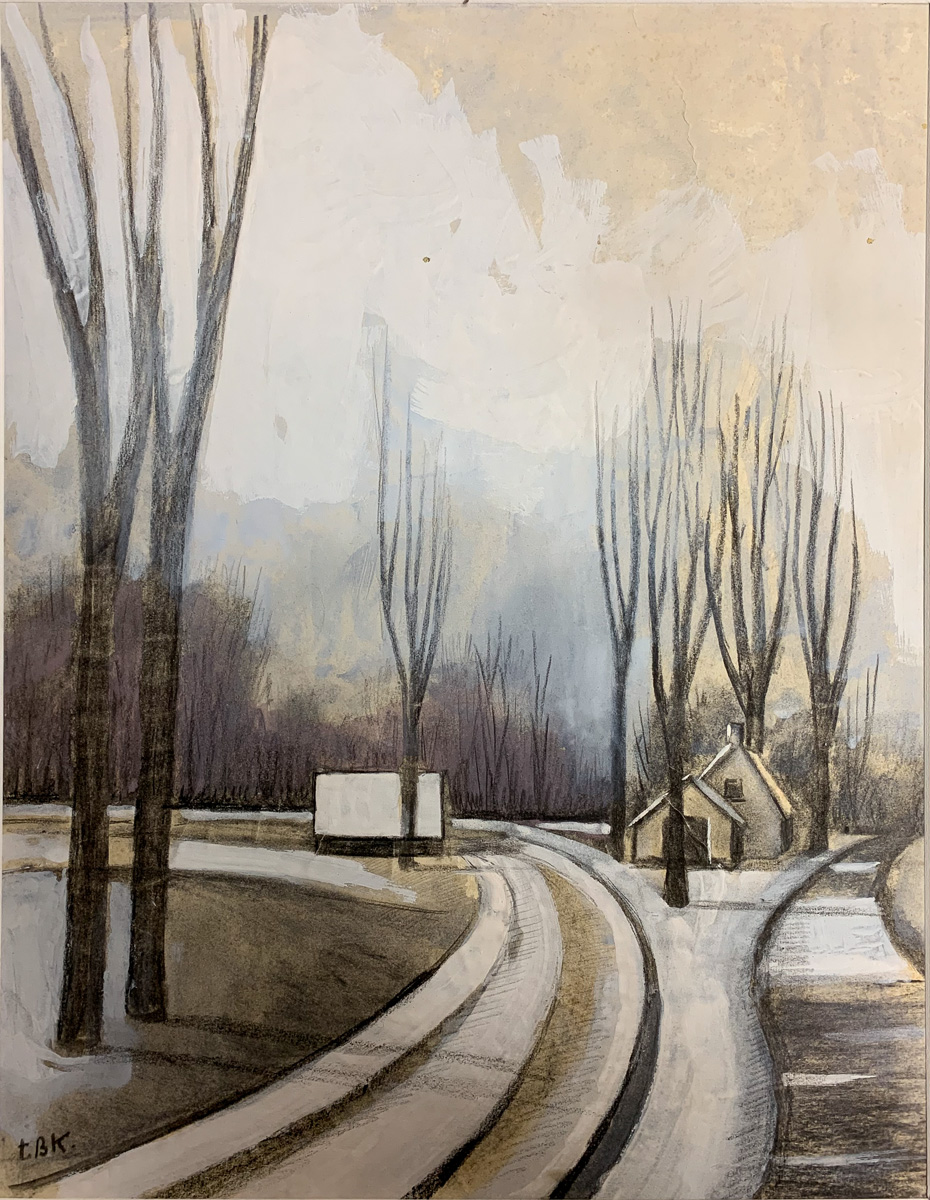 Misty Landscape
Oil on canvas
W 115 x H 95 cm
45,3 x 37,4 inch
Ditches in a winter landscape
Oil on canvas?
W 125 x H 100 cm
49,2 x 39,4 inch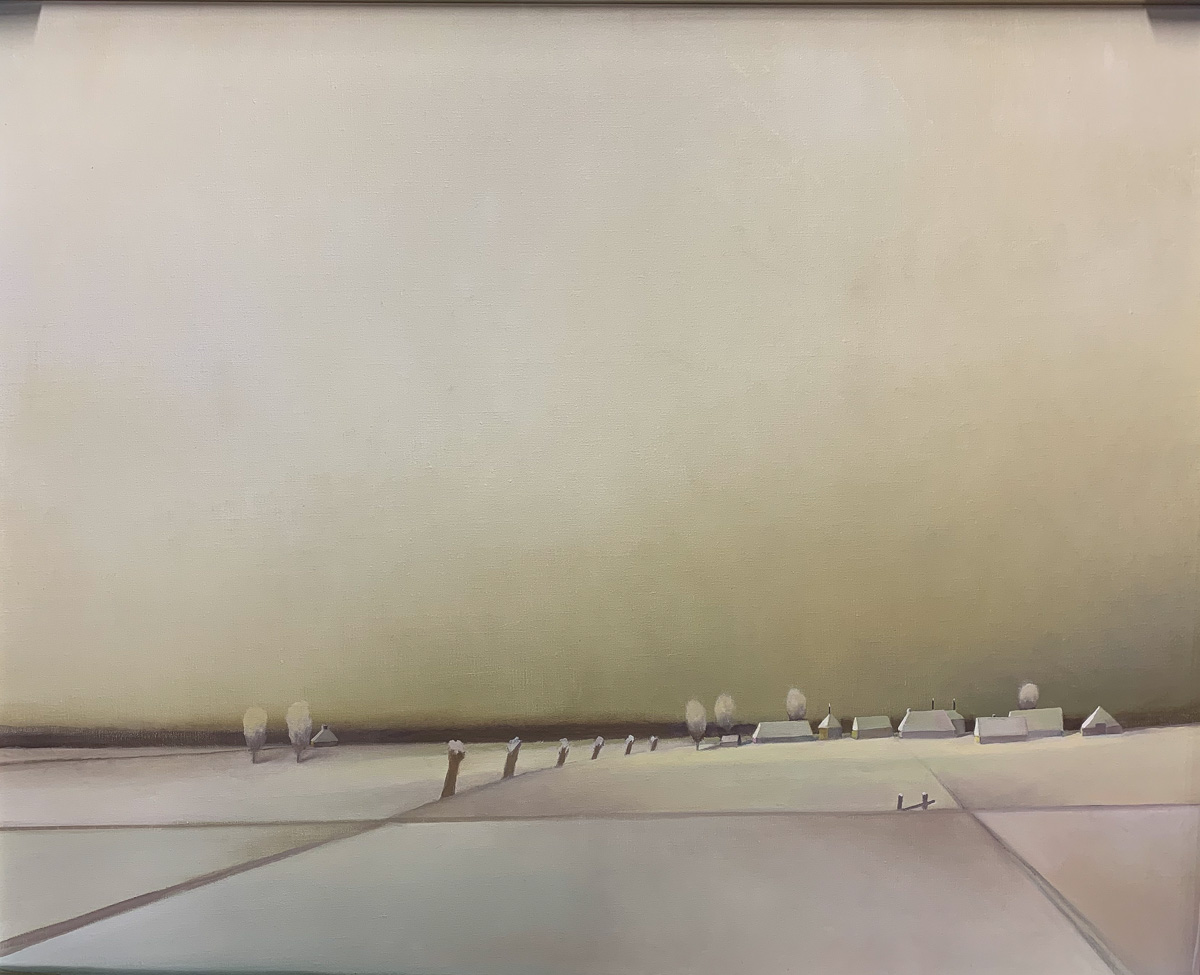 Blue winter
Oil on canvas
W 125 x H 95 cm
49,2 x 37,4 inch
Winter sun
Oil on canvas
W 105 x H 95
41,3 x 37,4 inch
Winter landscape
Oil on canvas
W 90 x H 80 cm
35,4 x 31,5 inch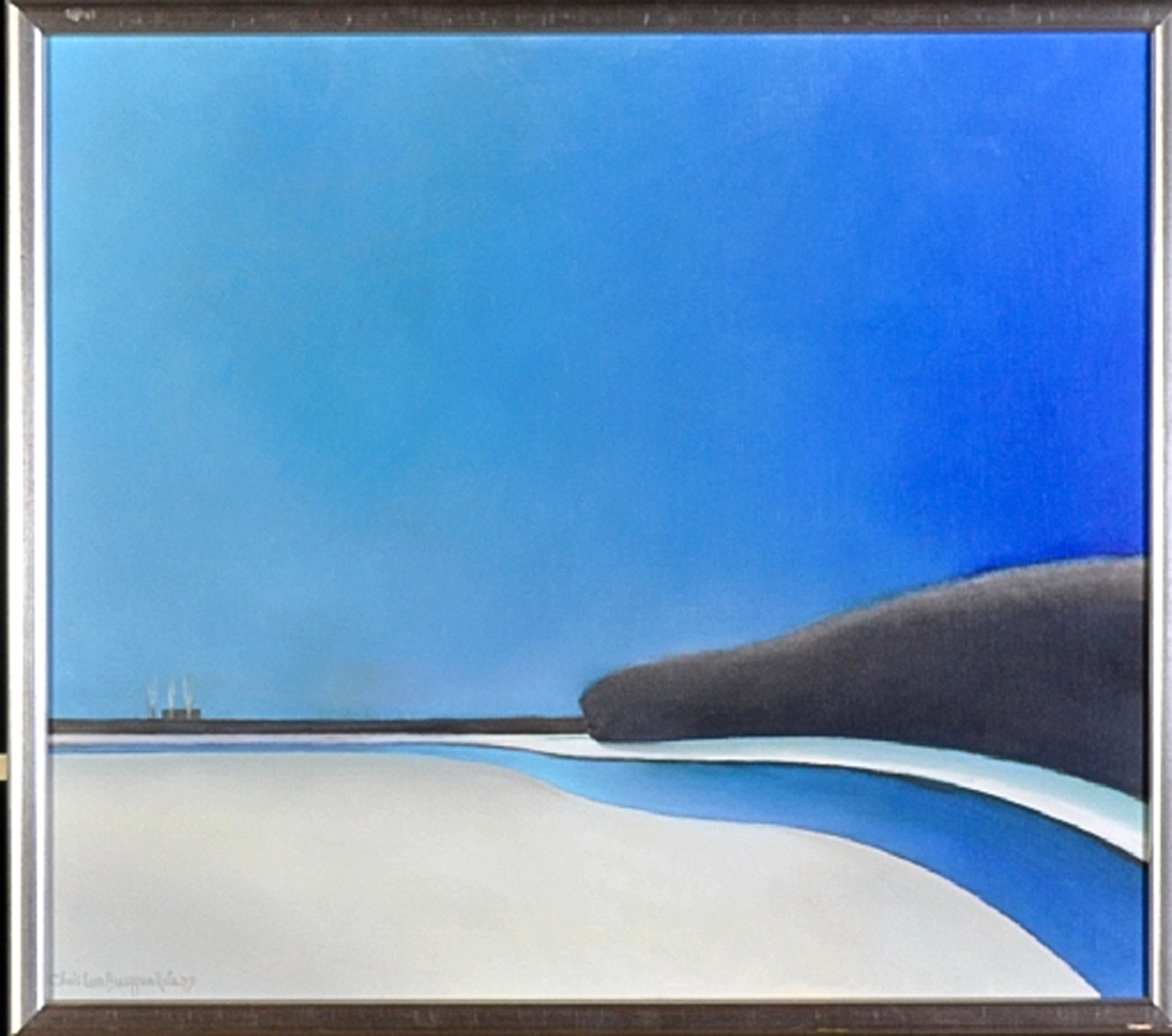 Winter landscape 2
Oil on canvas
W 30 x H 22 cm
11,8 x 8,6 inch
Orchard in bloom
Pastel
W 40 x H 50 cm
15,7 x 19,7 inch
Pears
Oil on canvas
W 24 x H 20 cm
9,4 x 7,9 inch
Mug and eggs
Oil on canvas
W 35 x H 35 cm
13,8 x 13,8 inch
Landscape 1
Oil on canvas
W 30 x H 22 cm
11,8 x 8,6 inch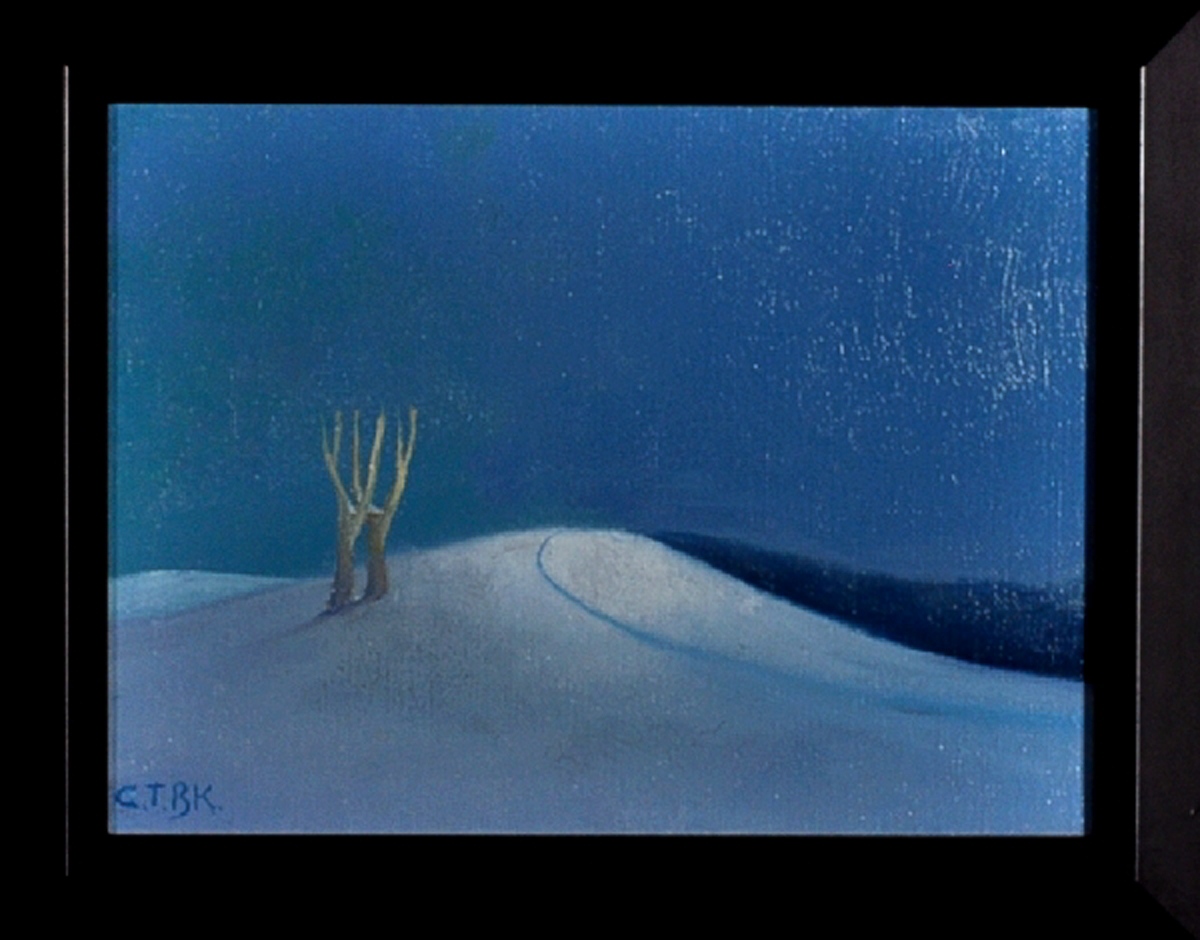 Winter landscape 2
Oil on canvas
W 24 x H 20 cm
9,4 x 7,9 inch
Sand storm 1949
Oil on canvas
W 66 x H 76 cm
26 x 29,9 inch
Winter landscape in Nunspeet
Oil on canvas
W 95 x H 75 cm
37,4 x 29,5 inch
Winter horse
Oil on canvas
W 85 x H 75 cm
33,4 x 29,5 inch